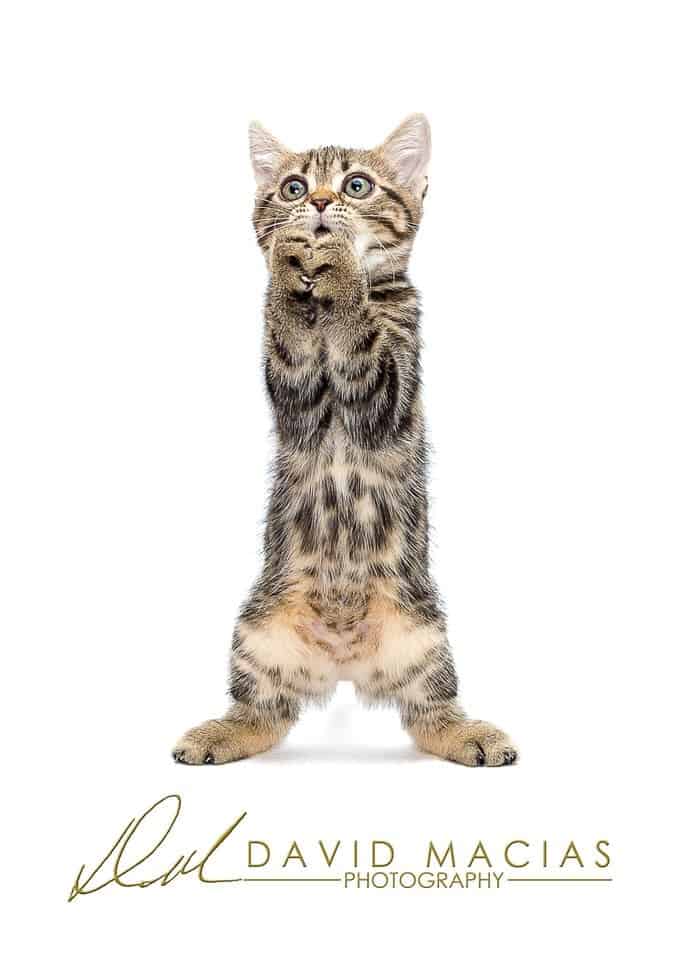 To the best of our knowledge, our American Shorthair kittens are in good health and are free from known congenital defects at the time of purchase. We immunize our kittens based on the recommendations from our vet.
Our American Shorthair kittens are born and raised in our home and receive special attention. We take great care and effort to socialize our kittens daily with members of our family.
We welcome future owners to visit our home and observe how they live and the conditions they are housed in. Because of the dangers associated with communicable diseases, kittens will not be available to be seen until they have had their second vaccination.
Formalities and conditions that all buyers must comply to before purchasing one of our kittens.
It is against CFA and TICA rules to declaw a cat, therefore, we follow these rules and the buyer agrees never to declaw the cat.
Because these are house cats and not feral, all buyers must agree to keep the cat INDOOR unless it is on a leash or in a pet carrier.
All buyers must agree never to sell, lease or give the cat away to any pet shop, research laboratory or similar facility.
Our intent is to find our kittens forever homes, therefore, the buyer agrees in the event they can no longer keep the cat to notify us and be given first right of taking the cat back.
If for some reason we choose not to reclaim the cat it is the responsibility of the buyer to place the cat in a loving pet home.
It is crucial that the buyer quarantines the cat from other household pets until a veterinarian verifies the cat is in good health within 72 hours after arriving to their new homes. Failure to do so will void any health guarantees given.
Under special circumstances Milla's Kats may offer a replacement kitten, this offer will remain valid for 7 days. If an agreement or decision is not reached within 7 days Milla's Kats will consider the offer void.
Milla's Kats is not responsible for any veterinary fee's or any other fee's incurred by the new owner after taking possession of the cat.
Our American Shorthair kittens are registered with CFA or TICA.
By the time our American Shorthair kittens are ready to go to their forever home, they will have had their required vaccinations. A vaccination record will be provided. To properly socialize and insure optimum health, we allow our kittens to leave our cattery at 16 weeks of age or older.
Prices are the same regardless of color or gender. Please contact us for more details.
Our American Shorthair kittens can be reserved for $200. There is no guarantee of receiving a kitten until a reservation is made. A reservation can be made with a number of payment methods; please contact us for details. Reservations are NON-REFUNDABLE after notice has been given that a kitten has been selected.
Kittens can be picked up in person at our cattery. We also offer courier delivery to all Southern California locations for a fee. National and International courier delivery is also available.
If the kitten requires shipping, the buyer agrees to pay all transportation costs including pet carrier, health certificate, rabies vaccine, airfare, airline cabin fee, courier fee, and any other fees related to the shipping of the kitten/cat; this includes domestic and international. These fees are non-refundable.