American Shorthair Kittens
American Shorthair Kittens
Check out our Available Kittens page for some adorable kittens that are available now.
Our gorgeous Axle ready for some serious Trick 'r Treating.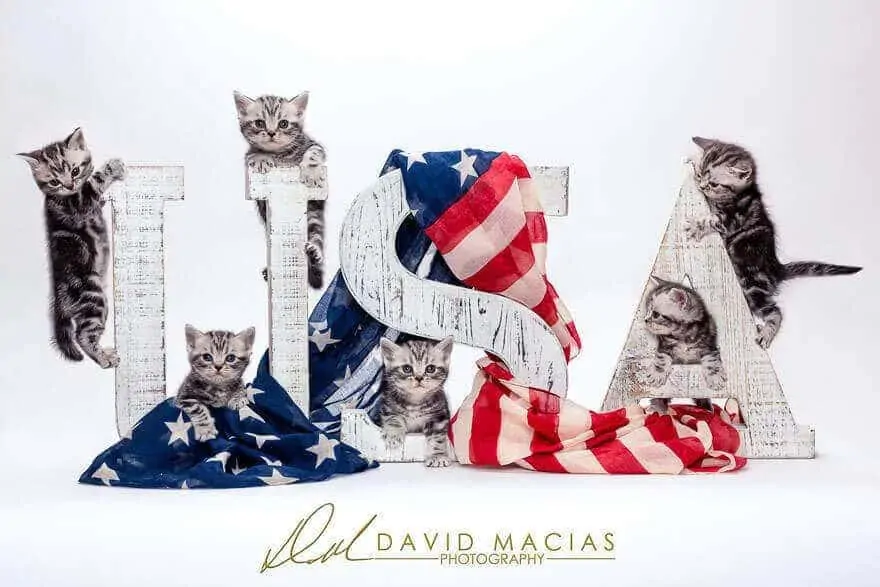 Milla's Kats Cattery kittens, Lady Gaga, Antonio Banderas, Arnold Schwarzenegger and company.
Welcome to Milla's Kats, home of the American Shorthair cat. We specialize in breeding quality American Shorthair kittens from pedigreed CFA (Cat Fanciers' Association) and TICA (The International Cat Association) registered parents.
Milla's Kats Monica Bellucci with her six kittens.
We are an American Shorthair Cat Breeder based in Southern California. We place our kittens with a solid two-year heath guarantee. Our kittens are well socialized and are bred for personality and temperament. They will have all required vaccines before leaving for their forever homes. They are also microchipped, and a comprehensive checkup is done by our vet.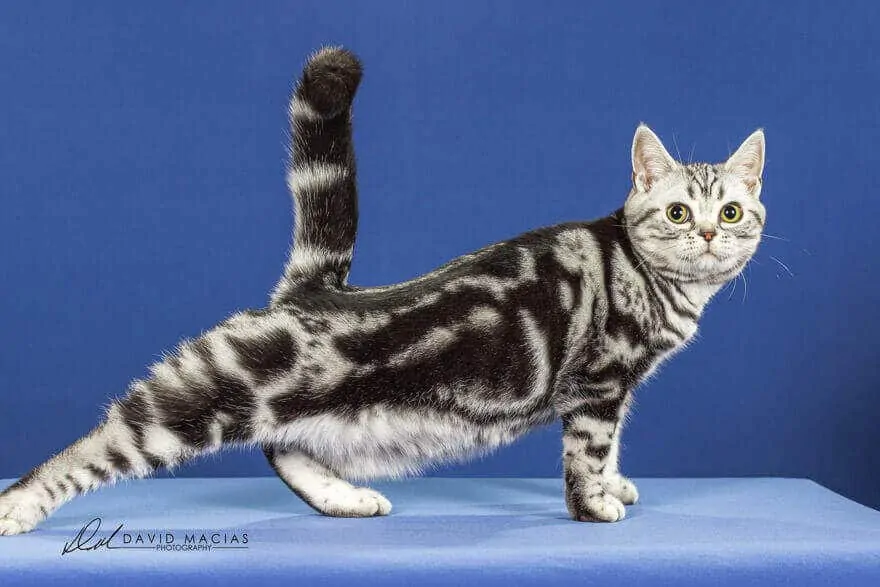 American Shorthair Kittens are known for their longevity, robust health, good looks, quiet disposition and amiability with children and dogs. The American Shorthair, also known as ASH, is America's own breed. Its ancestors came to North America with early settlers from Europe. Records indicate that the "Mayflower" carried several cats to hunt ship's rats. For centuries, "working cats" flourished along with their pioneer owners and eventually established themselves as the native North American short haired cat.
American Shorthair Breeders consider the silver tabby as the most well-known color today, with dense black markings set on a sterling silver background. You probably have seen an example of this striking variety in television and magazine advertising or in recent movie roles.
The American Shorthair Silver Tabby is the most popular color with the Brown Tabby and Silver Tabby and White as a close second. There are over 210 color variations to choose from so finding the best color to match your style will not be difficult.
American Shorthair Kittens
Are a medium-sized cat, but it's a very powerful one. It is heavily muscled and has heavy boning. Its rounded, thick appearance makes you realize that it will be heavy when you pick him/her up.
They are known by a number of names such as the American Shorthair Silver Classic Tabby, Classic Tabby, Silver Classic Tabby, among others.
An American Shorthair Cat Breeder focuses on breeding a cat that is powerful and well structured. All components of this cat should be well developed. With a broad chest, a muscular neck, strong jaws and a well-developed muzzle, the American Shorthair is one of the most powerful cats of the domestic feline world. Its legs are thick and strong, with well-developed hindquarters. It looks like what it was originally meant to be, a powerful cat to keep rodents out of the barn and the house.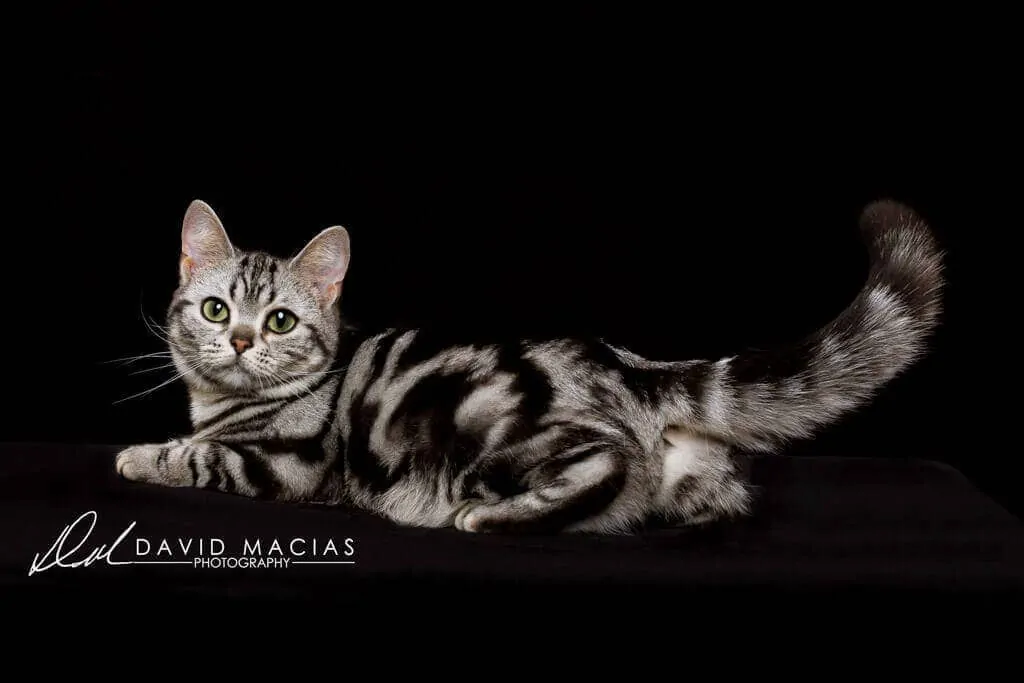 The coat of the American Shorthair is thick and dense. The coat becomes much longer and thicker during the winter. The texture of the coat is relatively hard as it is meant as protection for her.
It's no wonder that the American Shorthair consistently ranks as one of the ten most popular breeds of cat, truly a star in the feline world.
Our American Shorthair Kitten price is determined by pedigree, sex, age and a number of other factors. For more information, please visit our Policies page or contact us.
Read more about the American Shorthair Cat and Kittens at Wikipedia.
You can read more on our blog, American Shorthair Kittens - The Perfect Combination.
For more information on our American Shorthair Kittens for sale please contact us.
Available Adults
Besides kittens, we might have a retired adult that is available for adoption. Please click this link Available Adults to see some of our gorgeous American Shorthair Cats that are now retired.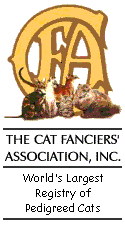 Member of the CFA Breeder Referral program.
The american shorthair Cat